Information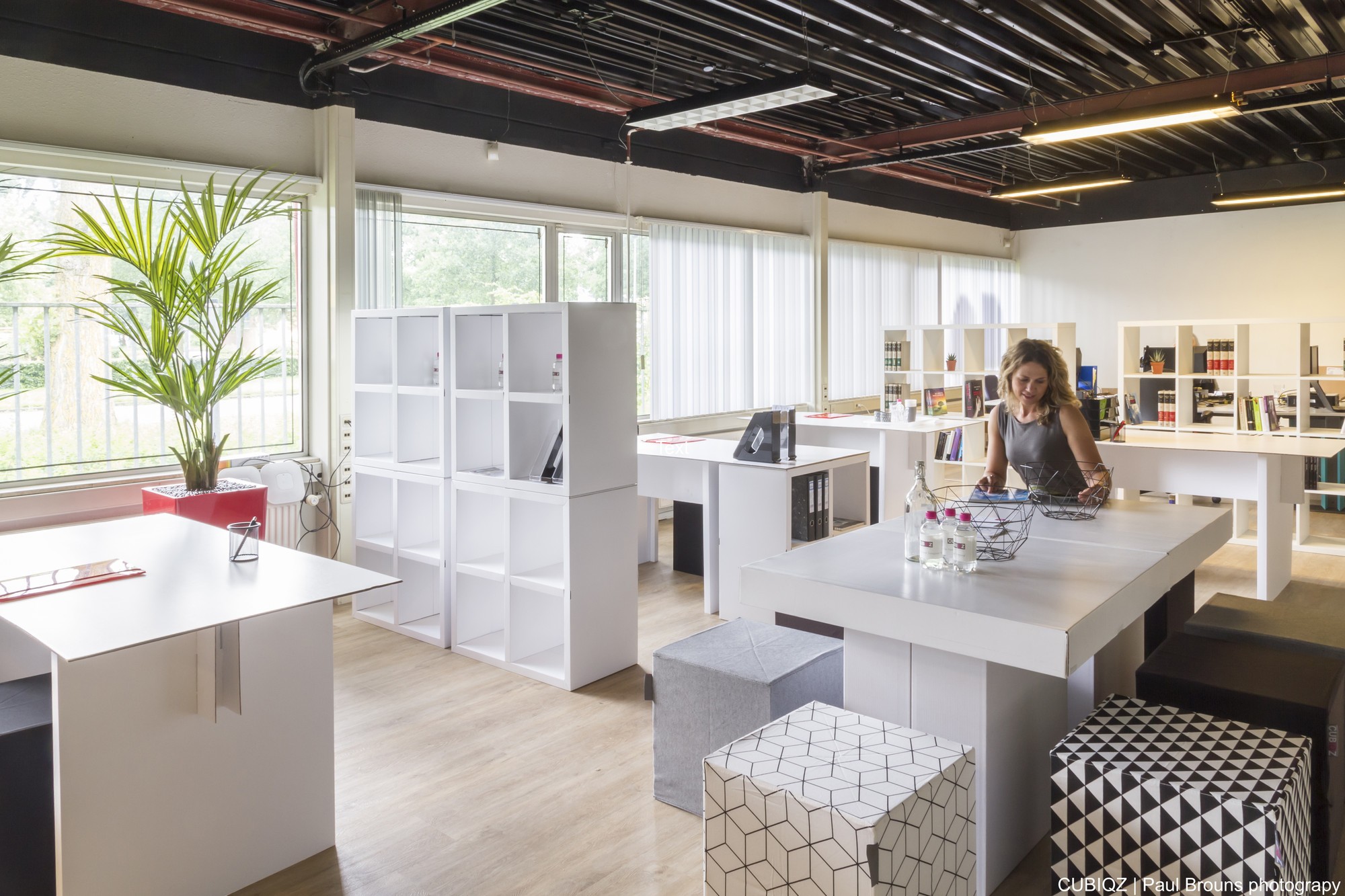 CREATE YOUR CARDBOARD OFFICE DECOR
CUBIQZ is a modular faux furniture system consisting of plain cardboard module(s), outfitted with an exclusive tailored slipcover in different colors and designs or a unique photorealistic printed cover in colors white and oak white wash.

LUUCK is a modular furniture system that draws inspiration from the timeless shape of a cube. Consisting of cleverly folded and connected cardboard panels which offer a range of possibilities to customize the layout of furniture according to your needs.

Plain cardboard modules:


Table/double table/stool/pillar/desk




Cardboard modules with tailored slipcovers:
stool

Please note that all slipcovers with a colorname are in stock.
Slipcovers with a colornumber have a delivery time of several weeks with a minimum quantity of 4 pieces (except stool and pouffe a minimum purchase of 8 pieces applies here)


Cardboard modules with photorealistic printed covers:
dresser


LUUCK plain cardboard modules:
Side table/coffee table/dresser/shelving unit/desk


An office consists of a composition of carboard furniture and can be decorated according to your preferences. The pieces of furniture and the amount of pieces you choose, should suit the available space. We advise you to draw a map of the envisioned office layout beforehand. Then choose the specific pieces of furniture and add it your shopping cart.
Check out the possibilities of complete office setups (packages) that we have created for you. Start by checking which type of package is best suited for the available space. You'll find office setups with different measurements here.

The cardboard furniture can all be placed in any order you like. The realistic measurements, make it easy to fit the pieces in everywhere and combine them with existing furniture. The standard composition can be extended by adding extra cardboard furniture.

We advise you to decorate the carboard furniture with real (light weight) accessories for an even better result. The items are reinforced with a cross-brace.
If desired, an accessory kit can be added to the order.

Do you already have a slipcover, and would you like to replace a cardboard module? Click here to order one.