Info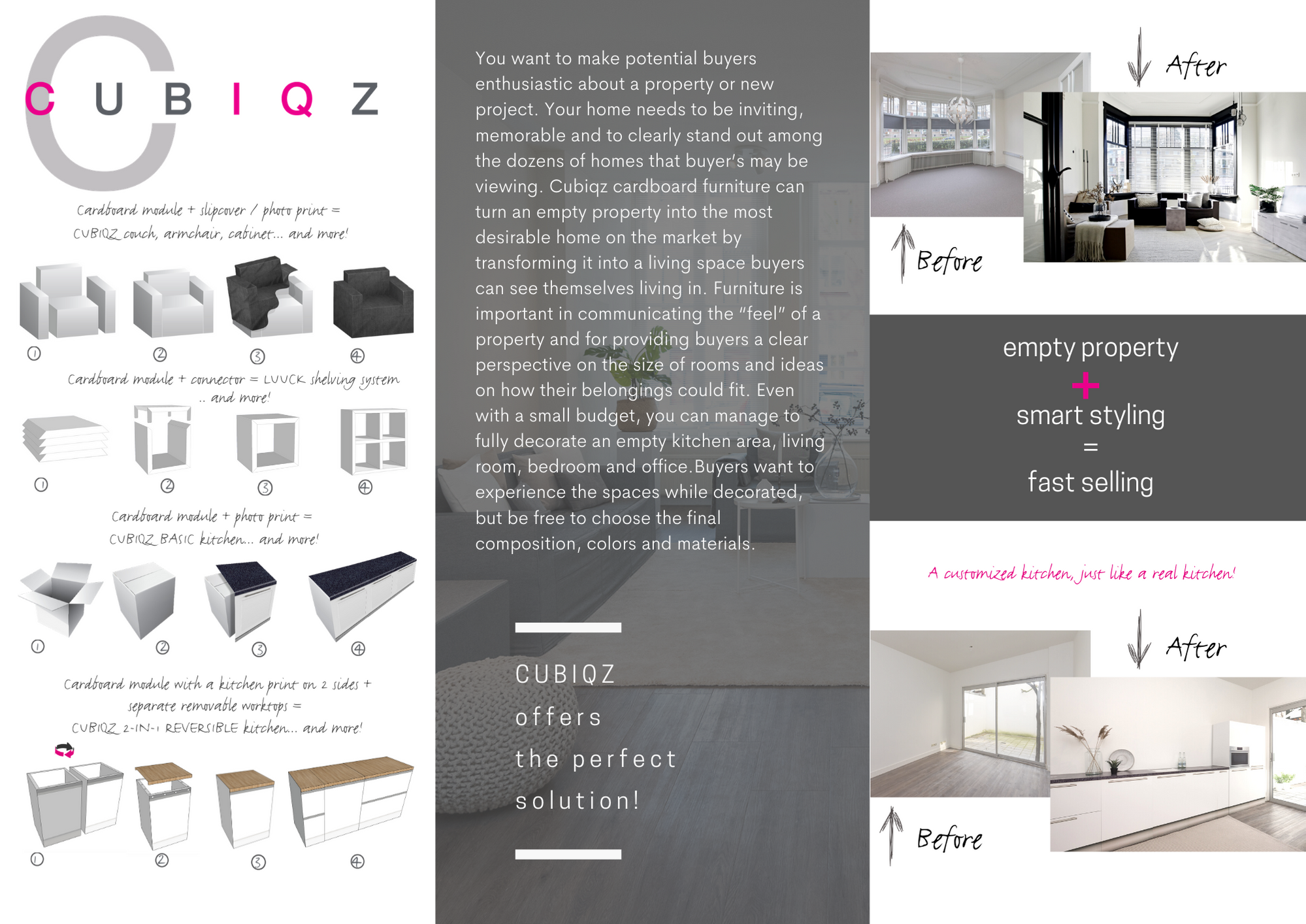 WELCOME AT CUBIQZ!


CUBIQZ
CUBIQZ leads the way in the real estate branch with a completely new concept: cardboard furniture for an optimal presentation on screen and inside the property. The innovative factor of success to convince a potential buyer to buy your property or project!


CLEVER
The Cubiqz design concept consists of cardboard modules, outfitted with a unique photo printed cover or slipcover. A concept that easily turns an empty space into a realistic kitchen, living room bedroom and office. No high costs and no permanent assembly.


CARDBOARD
By using our cardboard furniture, spaces like kitchens, living rooms, bedrooms and office spaces can be decorated fast, simple and cheap in every possible way. The furniture is easy to transport, install and move.


CREATIONS
Whether you own a new or existing property; Cubiqz has smart solutions for all spaces. Check out different compositions and prices and think of ways to increase your chance to sell the property. We would like to think along with you because the possibilities are endless!


Start shopping now. Chose from the top menu your room option and check our wide range of products.


CUBIQZ: STAGE FOR LESS AND IMPRESS!