Cardboard real seating module

THE SMART CARDBOARD DESIGN SYSTEM WHERE YOU REALLY CAN SIT ON!
Take-Your-Seat is a modular seating system, built from cardboard modules with a custom made slipcover in endless fabric and color variations. Designed to create a seating element completely to your own liking and design. Combine the two modules (seating module and a cube module) and create any layout you want. A 2-seater element or an Island sofa? The possibilities are endless!
HOW IT WORKS
The clever design concept has many applications; homes, reception areas, trade shows, events, stores, store windows, showrooms and promotional purposes.
The cardboard modules are easy to fold and unfold and therefore easy to build by one person without instruction or tools.
The seating elements are delivered flat folded and therefore easy to transport, move and store.

You can personalize the furniture by combining different colors, prints and logos in a desired theme or your corporate identity.

Check out some examples we created and be inspired!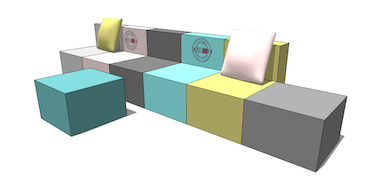 Seating module with logo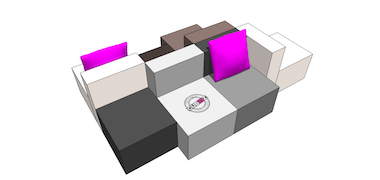 Island sofa with logo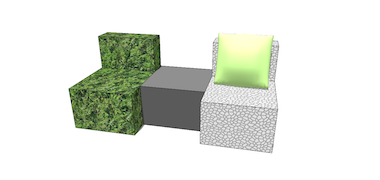 3-piece seating element

PRICES SEATING ELEMENTS


PRICE GROUP A: Uni fabric with colornumber (the minimum orderquantity per color may vary)

PRICE GROUP B: Cubiqz furnishing fabric with fabric name (minimum order per seatingmodule 2 pieces)

PRICE GROUP C Custom-made: Price group A+B with logo and Theme All-Over Prints with logo (the minimum orderquantity per color may vary)

Click here to view the color card


SEATING MODULE CUBE MODULE CUSHIONS
74Hx60Wx80D 45Hx60Wx60D

A: € 44,95 A: € 27,95 From € 7,50
B: € 49,95 B: € 34,95
C: available on request C: available on request

(All prices are including cardboard modules with fabric covers. Excluding VAT & Shipping)

Curious about the possibilities of the Take Your Seat concept? Click here for the LOOKBOOK page for more inspiration!